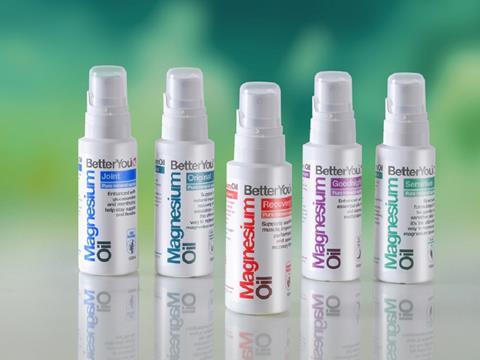 BetterYou recently tasked Spectra to create new packaging for its MagnesiumOil Spray products.
Using Spectra's popular Tubular design, the new bottles were adapted and tooled to accept tamper evident spray pumps.
Alex Beveridge, Sales Representative at Spectra said, "BetterYou wanted an outcome specific to their requirements. They chose our 100ml Tubular and our in-house tooling department then tooled a new neck to take the desired spray pump."
Spectra boast an extensive range of standard designs that can accommodate a number of neck variants in order to provide an almost limitless choice straight off the shelf.
Whilst the company can provide a huge range of extrusion or injection moulded packs with a wide number of neck finishes, Spectra's in-house tooling experts can often custom tool necks to suit a specific customer requirement.
Rebecca Thompson, Production and Procurement Manager at BetterYou said "Spectra's help, advice and cooperation ensured we had the packs we wanted. We are very happy with the outcome".
More info: