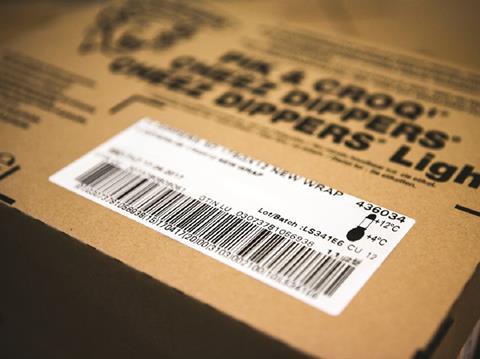 A white paper released today from Markem-Imaje describes the drivers behind a building momentum in North America and Europe for the adoption of GS1-128 barcodes as the ubiquitous standard within retail and foodservice packaging.
GS1-128 identification encodes much more information, such as lot numbers and expiry dates, into barcodes than other options, improving supply chain traceability and efficiency. As such, it is becoming more attractive for retailers, wholesalers and foodservice operators keen to respond swiftly to product safety issues and improve profitability through increased pallet splitting and automation.
The comprehensive analysis outlines factors at the point of purchase, distribution and production which are driving a rising preference for the GS1-128 barcode. Additionally, it compares this barcode with alternatives and provides practical tips for how to begin using GS1-128 identification in a cost-efficient manner and with minimal disruption to existing operations.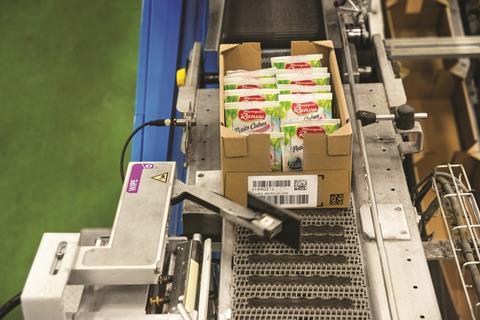 Case studies are provided to show how world-leading consumer packaged goods companies are using these barcodes to help their retail customers process orders more efficiently and handle recalls more quickly. Examples from foodservice also illustrate that restaurant chains are working with their supplier partners to create a more transparent supply chain and improve food safety.
"GS1-128 barcodes have been around since 1989. Their popularity now, however, is due to increased pressure and expectations from government and consumer groups regarding traceability and speed of response when something goes wrong," says lead author, Steven Keddie, Engineering Manager for Markem-Imaje Americas. "With the internet, issues go viral quickly and companies need to respond faster than ever before."
Mr. Keddie continues, "Also, whether it be to optimize inventory levels or better match supply to demand, the technology available today means that retailers and foodservice companies are better positioned than in years gone by to extract value from the extra information available through GS1-128 barcodes."
More info: