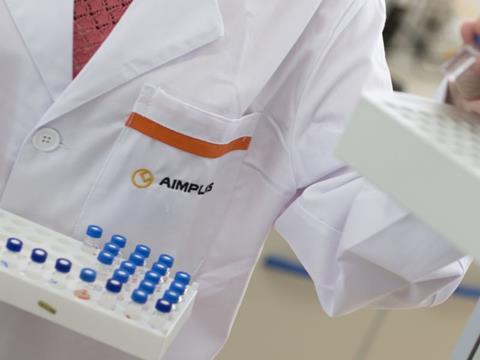 From 4 to 10 May, AIMPLAS, the Plastics Technology Centre, will attend a new edition of the INTERPACK fair, where it will present its latest innovations in plastic food packaging around two main themes: sustainability and extension of food shelf life.
For that purpose, the technology centre works in the development of multilayer packages with high barrier properties in all formats: flexible, rigid and semi-rigid. Some of these results obtained are multilayer packages with high transparency, such as those obtained within the project BIO4MAP. These packages are destined to fresh pasta and cheese and a combination of sustainability ad extension of food shelf life has been achieved, since thanks to materials from renewable sources, such as PLA and PVOH a biodegradable and recyclable barrier packaging has been obtained. In order to increase the barrier effect obtained, a coating made of natural waxes obtained from wastes of the agricultural sector has been incorporated.
Other results obtained in the research to extend the shelf life and avoid food wasting are those related to innovations in active packaging. By incorporating antimicrobial agents, gas absorbents or ethanol emitters, among others. In particular, projects where natural extracts used as additives have been carried out and it has been achieved to extend the shelf life of certain foods up to 20 %.
Innovations in sustainable packagingAligned with the principles of circular economy, AIMPLAS will also present in its INTERPACK stand its innovations in sustainable packaging based on ecodesign and the use of recyclable and sustainable materials, such as the development of biodegradable materials from wastes of the juices or the bakery industries with antioxidant and barrier properties respectively. In addition, others destined to dairy products resistant to high temperatures of processes used in the sector and compostable.
Regarding the use of recycled materials in food packaging, AIMPLAS has presented the results of BANUS, allowing a significant increase of the existing knowledge on the evaluation of functional barriers and the effectiveness of different materials that can be found in the market.
Other projects will be presented, such as COBAPACK, an innovative co-injected packaging that achieved a reduction of the waste generated in 30 % by using water-soluble starch as a barrier.
Waste recovery AIMPLAS has also carried out projects related to the recycling process and the waste recovery, which will be also presented at INTERPACK. On one hand, LIFE ECOMETHYLAL, to obtain methylal from non-recyclable wastes. On the other hand, the project POLYMIX, where different asphalt mixes more resistant than conventional ones and with less maintenance needs from plastic wastes have been developed.
AIMPLAS' stand at INTERPACK will be located in South area, pavilion 3, IPP 18 and it will showcase scavenger demonstrators for gases such as ethylene and oxygen, among others, to extend the shelf life of foodstuff. Other products will be shown, such as microwave susceptors incorporated to packaging both by means of IML technology and thermoforming trays. These solutions will make easier the food heating process and, regarding smart packaging, "track and trace" labels for monitoring and product traceability will be shown. All these solutions will be presents at the fair in the area of rigid and flexible packages.
Another type of demonstrators to be showcased during the event are printed and flexible luminescent solutions to be incorporated in flexible packages.
On the other hand, Lorena Rodríguez, researcher of the Functional Printing and Coatings department, will hold a conference on Packaging strategies to extend the shelf life of food.
More info: