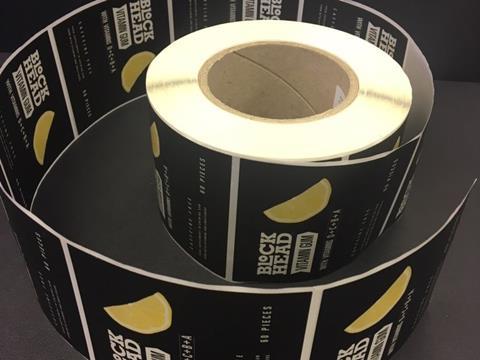 Label manufacturer Source Labels has formally launched Utroque™, a patented double-sided labelling system. The technology uses both sides of the release liner and will benefit all label applications, in particular, the 'hand applied', 'food to go', logistics and FMCG sectors.
Tim Lowe, Source Labels managing director, said: "The biggest environmental and cost reduction label innovation in 50 years, the unique Utroque double-sided solution also offers huge benefits in terms of responsive, streamlined operations. The user of double-sided labels will reduce their release liner consumption by 50 per cent, material weight by up to 40 percent and realise further savings on reduced stock movements and logistics while shrinking the company's carbon footprint. There's also a probable cost reduction up to 25 per cent alongside the market kudos of supporting green practices."
Utroque technology can be added to existing labelling lines with minimal or no adjustment, no decline in productivity and no capital expenditure, the company claims.