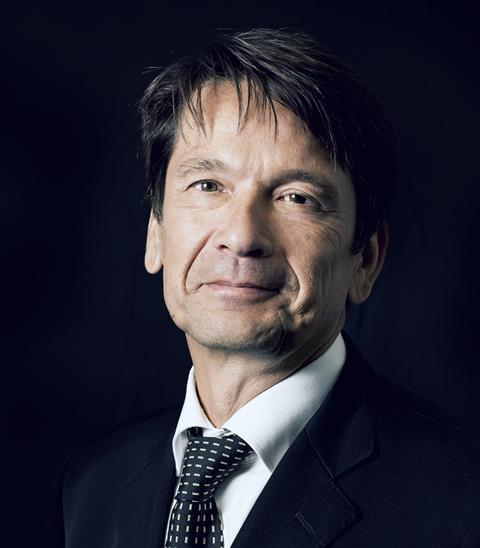 The growing challenge of counterfeit medicines and their impact on patient health have led authorities across the globe to consider new ways to secure the pharmaceutical supply chain. While the introduction of the European Falsified Medicines Directive (FMD), which comes into force in February 2019, is a recent development in the industry, the need to improve the visibility of drugs as they move through the supply chain has been discussed for many years. In fact, the concept of serialisation, in which a drug product's packaging must include a unique product identifier and barcode, has been around for over 15 years. New regulations, combined with a greater understanding of technology, mean that securing the supply chain is now a priority for drug manufacturers and packaging companies across the globe. In this article, Eric Tjoa, CEO and founder at Tjoapack and a keynote speaker at NEXUS 17, recalls the journey towards the EU FMD and makes some predictions for the future use of technology as the pharmaceutical sector commits to protecting patient safety.
President Bill Clinton gave a platform to patient safety and the need to prevent errors at the point of dispensing medicines in 1999, following a report by the US Institute of Medicine.
Four years later, the US Food and Drug Administration (FDA) mandated barcoding on unit doses and the World Health Organisation (WHO) published a report recognising the scale of the counterfeit medicine challenge. At the time, around 10 per cent of medicines worldwide were thought to be counterfeit. Today, it is estimated that 7 – 15 per cent of all medication circulated in developed countries is falsified, increasing to 30 – 40 per cent in developing markets.
Progress was made in 2005, with a number of countries beginning to set deadlines for the implementation of serialisation processes. For example, Belgium began to serialise with linear barcodes in 2004-2005. However, the 2008 financial crisis meant track and trace became less of a priority globally.
In 2010, Turkey became the first country to mandate 2D matrix coding and over 40 countries now have track and trace laws in place to help regulate product as it passes through the supply chain. In response to increasing drug integrity concerns, it's expected that more than 75 per cent of global medicines will be covered by some form of track and trace regulation by 2019.
An era of opportunity
Technology creates the opportunity to transform the way that healthcare is delivered and dramatically improve patient safety. Mobile technology has empowered consumers in various industries and healthcare is no different. In terms of protecting against counterfeit medicines, mobile applications create the potential for patients to self-verify the origin and genuineness of pharmaceutical products. However, there is still no effective solution on the market to support last mile delivery and assist patients during the lifecycle of their treatment. There is a real opportunity to combine logistics data with data captured from smart packages and sensors to provide added value for patients via an integrated mobile software platform. For example, smart packaging solutions in the future may include integrated temperature monitoring and the ability to record the moment of dispense from a blister or bottle.
The pharmaceutical industry should take learnings from other sectors that are more advanced in their use of technology. For example, artificial intelligence (AI) is beginning to be used in the automotive industry in the form of self-driving cars and automation is being increasingly adopted in the food and drink sector. It's important to consider how AI and automation could be leveraged to create a safe and connected pharmaceutical supply chain and ensure the secure exchange of information between stakeholders.
As cloud technology continues to advance, challenges associated with data management and storage should no longer limit innovation. Our ability to exchange and process data will also become more sophisticated. With the right technology, it has become entirely possible to digitally connect with all of your partners in the supply chain through one simple click. This could also be applied to the end user in the future.
Each member of the supply chain, including marketing authorisation holders (MAHs), contract manufacturers and packagers, third party logistics (3PLs) companies, distributors and pharmacies, should have new serialisation requirements in Europe firmly on their agenda.
There is still some way to go until global alignment is achieved. However, the fact the EU has finally taken note of the problem of counterfeiting and made overcoming this issue a priority is a positive step.
There is growing recognition of the benefits that technology can not only bring to the pharmaceutical manufacturing process, but critically, the safety of patients across the globe. We must learn from sectors such as the automotive industry, which has a much more transparent network supply chain, making use of AI, the internet of things (IoT) and mobile applications. By leveraging the technology that is available and taking a forward-thinking approach, the industry can create a safer and more connected global network.
Eric Tjoa will be presenting at NEXUS 17, an annual forum, hosted by TraceLink, dedicated to shaping the future of track and trace in the life sciences industry, on 7 and 8 June in Barcelona.