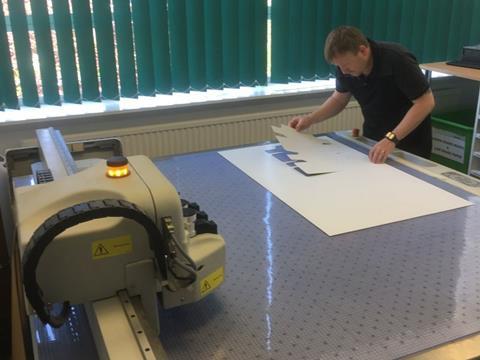 Folding carton manufacturer Graphic Packaging International ("GPI") has invested in a new Beverage Packaging Development Centre, known as the 'Hub', to act as a central point for the company's European beverage design organisation.
Stationed at GPI's plant in Bristol, UK, the facility has been established as a nucleus for structural and graphic design excellence. It will coordinate with the existing regional resource base.
Steve Gould, GPI Innovation and Development Manager, said "The idea behind the 'Hub' is three-fold: To develop a centre of excellence, aligned with both packaging machinery and marketing, to act as a central point to support and coordinate our regional resources and above all, to offer a facility where our customers can participate in and inspire new product development."
"For GPI, the key to success is promoting an integrated approach which combines all disciplines. From graphics and constructional design to marketing and engineering, everyone makes a valuable contribution to beverage packaging development and the new Bristol Centre will help to nurture these synergies."
As well as introducing advanced communications facilities to improve inter-site collaboration, GPI has also equipped the Centre with the latest graphics, 3D design and digital rendering tools to enhance its scope for innovation. Other investments include a large format digital printer, introduced to extend print capabilities and enable the creation of printed product concepts to support interactive customer experiences.
Mr Gould added: 'Our aim is to offer customers the opportunity to discuss and develop new concepts and ideas from a structural and graphical perspective. We will guide the developments using our experience and knowledge and help ensure concepts and ideas are turned into cost effective and technically viable solutions."
More info: