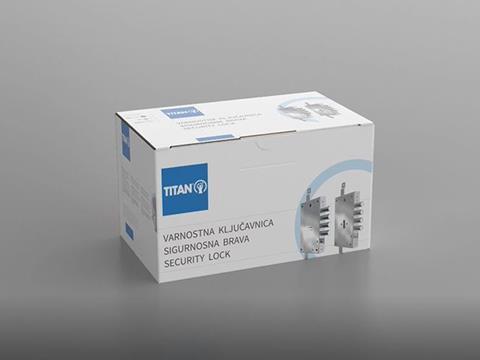 DS Smith has joined forces with a Slovenian provider of security solutions, DOM-TITAN, to develop a recyclable, protective cardboard pack that replaces a previous version made from styrofoam.
The idea of ​​replacing styrofoam material was born on the initiative of Tomaž Kališnik, an employee of DOM-TITAN in the development and technology department. For implementation, they turned to the packaging strategists of DS Smith.
Based on the conceptual design of DOM-TITAN and the experience of packaging strategists, the companies defined the key starting points of the new solution through a workshop.
The main requirements from the client for the development of the pack were:
A pack that is sustainable and raises brand awareness
Supply chain optimization
Aesthetics - the impression of consumers when they open the packaging
Easy packing
Improving the protection that the fillings offer to the product
The adaptability of the fillings to different dimensions of locks
Now, with their newly-developed pack, the companies say that their solution offers a number of key sustainability advantages, including 100% recyclability in existing systems, the elimination of styrofoam, and a structure made from 80% recycled fibres.
In addition to the sustainability-focused benefits, the solution also reportedly offers fast filler assembly and complete protection of heavier products, due to the weight and design of the solution's components.
Alenka Knez, head of DS Smith's PackRight development center in Brestanica, says: "We always keep in mind the principles of circular packaging. The packaging is designed according to the respective phases of the product supply chain.
"In the process of development, we tested prototypes of the packaging several times together with the company DOM-TITAN d.d. and through improvements, we came to the final solution, which brings many advantages."