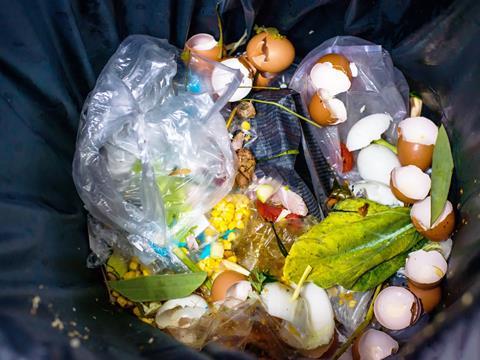 How should the industry balance the critical – and occasionally competing – aims of reducing food waste and minimising packaging waste? AIPIA's communications director, Andrew Manly, gives his thoughts in our latest opinion piece.
Attending ProPak Asia last week in Bangkok – now a major event for the region with 1000 exhibitors and 40,000 plus visitors – l was struck by just how much debate is going on about food security/safety and the means of achieving it. Of course, there was plenty on sustainable packaging, zero emissions, better packaging design and climate change as well, and even our own conference on the digitization of packaging in SE Asia.
But attending the Global Packaging Forum, which is organised by the Australian Institute of Packaging, there was a clear message that Active & Intelligent Packaging technologies are an under-utilised resource in the fight to save food and create a more balanced approach to the whole issue.
The AIP's executive director Nerida Kelton, who is also the World Packaging Organisation's VP responsible for Sustainability and Saving Food, showed several examples of smart packaging solutions that are already helping to save food waste in the ASEAN region.
Some interesting facts emerged which explain reasons for what appears to be a rather haphazard approach to the saving food packaging debate. Kelton cited research from Friends of Champions 12.3, a network of businesses and international organizations that is supporting progress towards achieving the UN's Sustainable Development Goal Target 12.3 by 2030.
It shows that only 12% of countries globally have food loss waste reduction targets. While the FLW countries include most of the 'biggies' such as the USA, EU, and China, the gaps are striking because they are in the places where food waste has the most impact.
Other research undertaken for AIP showed that approximately 30% of stakeholders they questioned are unwilling to redesign a product's packaging to save on food waste. Industry will only act on this if it does not increase costs. Additionally, the greatest perceived barriers to the adoption of safe food packaging were that it adds cost and time to production, and companies lack the resources to implement the changes.
Given the amount of resource being thrown in every direction towards creating alternatives to plastics packaging – often the best packaging material from the point of view of food safety – it would seem rather churlish to assume that there is a 'lack of time and money' to implement the best solution for a package that actually reduces food waste (which has a proven, massive impact on the environment) but it's okay to eliminate a piece of plastic which has a tiny impact.
Single Use Plastics reduction is as high on the agenda in Asia as in any other region. Bans on SUP bags have been implemented in China, Thailand and parts of Indonesia. But l believe that some formats of SUPs, such as sachets containing food and supplements, rehydration salts for example, have a valuable place in delivering necessary products to people who cannot afford to buy multiples or bulk purchases.
Even the humble sugar and ketchup sachets do at least keep the product in usable and edible condition until it is consumed. I fear that those who criticise such packs are really not looking beyond the pack to see real life in action.
It is good to see so much attention being paid to achieving a balanced approach to the global waste issue. But it is also frustrating that some companies are choosing to ignore the solutions Smart Packaging can offer to help them save food and packaging.
However, Nerida Kelton is an optimist and sees clear evidence of greater adoption of these and other solutions, such as tried and tested barrier films like Cryovac, to reduce food waste. And the speakers at our conference: Avery Dennison, SEE (Sealed Air), Cleantech & Beyond, GS1, Scantrust and SmartGlyph are all laser-focused on the opportunities that continue to expand and develop for these solutions both in SE Asia and other markets.
This article was created in collaboration with AIPIA (the Active and Intelligent Packaging Industry Association). For a full update on active and intelligent packaging, come along to the AIPIA World Congress (co-organized by Packaging Europe) in Amsterdam on 14-15 November. The only smart packaging event covering the entire technology spectrum, the World Congress is a meeting place for the global active and intelligent packaging industry where brand owners, innovators, and other stakeholders can network and see and discuss the latest trends and innovations. Register to attend here.