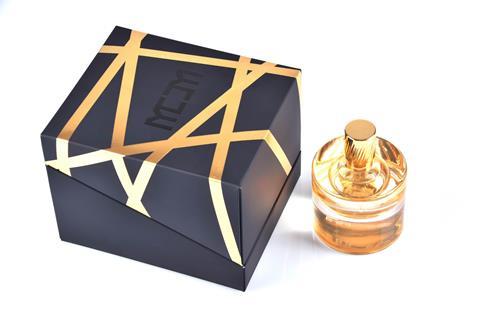 Successful teamwork, holistic packaging concepts, and comprehensive know-how. The rlc | packaging group, GT Trendhouse 42, and HEINZ-GLAS joined forces last year to form a network for premium packaging.
The idea was to focus their expertise to more efficiently meet the high expectations of luxury brand manufacturers in a steadily growing market. In conjunction with the 30th edition of the LUXE PACK trade show, the three expert packaging companies came back to Monaco this year to celebrate the first anniversary of their 'Monaco Connection' with an exclusive networking event. Highlights of the evening included the 'Golden Evolution', a jointly produced giveaway for all guests.
The luxury goods market and the demand in high-end segments are continuously growing – accompanied by higher standards for products and packaging. In 2016 the rlc | packaging group, GT Trendhouse 42, and HEINZ-GLAS formed the 'Monaco Connection.' This network combines expertise from different industry sectors with state-of-the-art production resources to design high-quality, premium packaging. This year, the three packaging companies joined together at LUXE PACK to celebrate the first anniversary of their collaboration with a festive networking event.
According to the Monaco Connection partners: "Manufacturers of luxury goods are adapting to the needs of a new generation of high-end customers who place top priority on design and quality. To meet their expectations, we are committed to teamwork across the value chain. Monaco Connection offers a chance to take advantage of synergies and comprehensively create unique, high-quality products within this powerful partnership."
The 'Golden Evolution' giveaway was created exclusively for this year's event. Designed and produced by HEINZ-GLAS, the high-quality glass flacon is enclosed in opulently-finished secondary packaging created by the rlc | packaging group together with GT Trendhouse 42.
Exquisite packaging, exciting content
The thick glass base of the flacon suggests high-end manufacturing and provides plenty of space for the 3D laser engraved Monaco Connection logo. The flacon is embedded inside cardboard packaging created by the rlc | packaging group. Featuring multiple angles as design elements, the exclusive concept includes an oblique slot for the bottle. The finishing, color and embossed foil design from GT Trendhouse 42 give the package a unique visual impact. Creating an abstract pattern, the matt black, soft-touch finishing is wrapped with a micro-embossed gold ribbon. The Monaco Connection logo appears in a subtle black tone featuring an exquisite look created with blind embossing and spot coating. An unobtrusive magnetic closure secures the luxurious packaging. With its refined, exciting design, the giveaway is perfectly matched to the character of LUXE PACK and this year's Monaco Connection event.
More info: