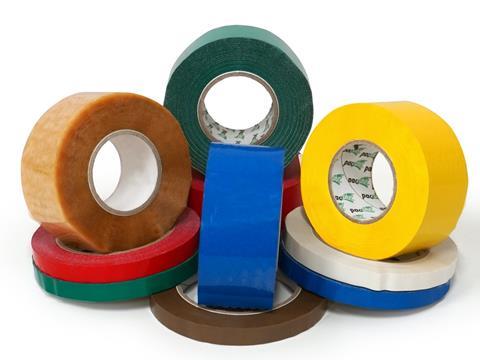 Southgate Global has unveiled PET Tape made with 85% recycled plastic.
According to Southgate, the PET Tape has a high mechanical tear resistance and is suited to closing standard and recycled cardboard boxes. In addition, its reduced thickness reportedly allows a saving of over 20% of plastics.
Darren Smith, head of marketing at Southgate, comments: "The launch of the new recycled PET Tape is just one of the ways we're innovating to find alternatives to plastic.
"With the continued boom in e-commerce resulting in an increase in demand for packaging products, specifically those which are sustainable, we have been hard at work developing new innovations which meet this growing need without compromising on performance."
Southgate adds that the PET Tape will help companies to meet the requirements of the Plastic Packaging Tax, which will be implemented in April in the UK and will impose a tax on plastic packaging that does not contain at least 30% recycled content.
Last year, Southgate achieved a Silver EcoVadis rating, which assesses the environmental and social performance of companies.