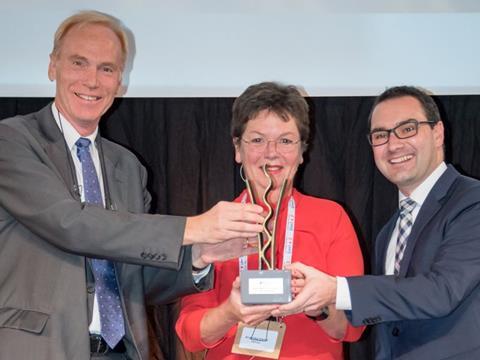 The BOBST Premium Gap Control is an independent unit positioned after the counter ejector on the Flexo Folder Gluer. It ensures that 100% of delivered boxes are folded with total quality and to exact specifications, bringing total control of the folding process and major resource savings. It removes non-compliant packaging, therefore reducing waste, cost and operator time dedicated to control and compliance.
"We are extremely proud that the FEFCO jury recognized the significance of this innovation and the huge benefits it will bring to customers," said Yves Bletterie, Area Sales Manager for Bobst Lyon. "It allows complete control of every single finished box without the slightest compromise on speed, while simultaneously generating savings. These are very meaningful outcomes for our customers and for their own clients, and we are delighted to have been recognized in this way." A competitive advantageWith the BOBST Premium Gap Control, folding quality becomes a competitive advantage. The quality control is carried out automatically, so the operator is free to concentrate on other tasks, such as preparing the next job.
Each bundle is scanned on both sides; the front and back gaps of every single box are displayed on a user-friendly screen. If it is green, it is within specification, if it is red then the bundle is ejected. The system displays the statistics of the last jobs produced, letting the operator know how many boxes were ejected, if any, and why. This information enables the operator to optimize the machine's settings and see the benefits immediately.
"This really is the first ever system guaranteeing 100% of delivered boxes to be within a customer's specific requirements," said Dominique Ravot, Sales and Marketing Director for Bobst Lyon. "What this means in real terms – as well as improvements in efficiency, waste and cost – is an end to customer complaints. We believe that the Premium Gap Control represents a leap forward in this industry and want to thank FEFCO for recognizing the innovation involved."
More info: