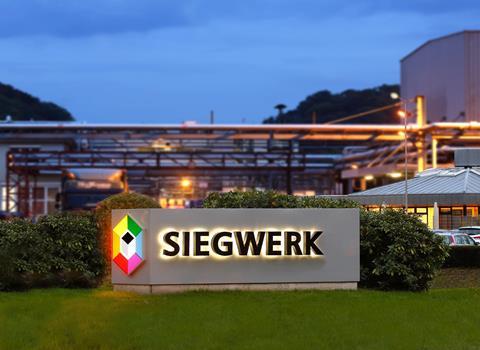 Siegwerk, a provider of printing inks and coatings, has joined two initiatives through which it hopes to help promote circularity in packaging.
The first initiative, 4evergreen, is a cross-industry alliance with members representing the whole packaging value chain. The Cepi-lead initiative aims to optimize fibre-based packaging circularity as well as climate performance, and has set its sights on raising the overall recycling rate of fibre-based packaging to 90% by 2030.
4evergreen plans to reach these goals through initiatives and insights lead by its members in different workstreams, which will focus on different aspects of collection, sorting and recycling as well as the circular design of fibre-based packaging.
The second initiative, CosPaTox, is an EU project which seeks to establish a quality standard for non-food plastic post-consumer recyclates from mixed feedstock input streams.
A recognized obstacle to introducing recycled plastics to package consumer goods is the scarcity of qualitatively acceptable recyclates. Siegwerk says that, while there is a reasonably large volume of generally usable post-consumer waste already collected and processed in many EU countries, these don't meet the legal requirements for food safety.
In addition to the determination of toxicologically safe threshold levels, the project aims to create a harmonized analytical test methodology that can be used quickly and reliably on-site by recyclers.
Siegwerk joins the ranks of major European brand owners from the cosmetics, hygiene, and detergents and cleaning agents sectors, as well as recycling companies, plastic manufacturers, and plastics processors that have joined the consortium.
"Both initiatives, while different, are a direct reflection of Siegwerk's holistic understanding of creating a circular packaging system: Firstly, it is not about paper vs plastic, it is about finding the best packaging solution for the circular use case. Secondly, it's about addressing concrete needs in the current system such as the gap in recyclate quality standards," says Alina Marm, head of Siegwerk's Circular Economy Hub.