The word sustainability is readily applied across the food, beverage, and personal care packaging sectors, but would you associate it strongly with the home care market - which is conventionally less prominent in its 'green' product offering?
Libby Munford questions Elvan Onal, vice president of home care for P&G Europe about the corporation's sustainability strategy for household products, to uncover how this sector is approaching the issue.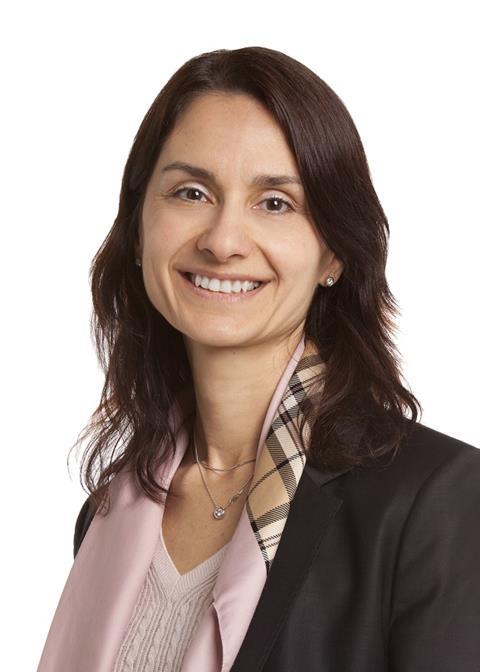 Elvan Onal
LM: P&G has announced it will more than double the amount of recycled plastic in its packaging for household cleaning in Europe by early 2020. Can you please tell me more about your strategy - is recycled plastic the key objective, and does carbon reduction come into your packaging strategies?
EO: P&G home care products sustainability strategies are based on the ISO Life Cycle Assessment (LCA), which looks at a product carbon footprint in a holistic way – from ingredients sourcing to production, to the in-use phase until the "end of life".
Often, consumers may believe packaging has the biggest impact for a household cleaning product: our LCA shows that for products like dish washing liquid, dishwasher detergent and cleaning liquids, the biggest CO2 impact comes in the in-use phase due to the amount of hot water in use. Thus, we are creating top-performing products that enable consumers for a more sustainable, efficient clean. For example, Fairy hand dishwashing soap, Mr. Proper and Flash are formulated to work best at low temperatures, saving energy. Lowering the washing-up water temperature from 46 degrees (average UK washing up temperature) to 30 degrees can help consumers save up to 50% of the carbon footprint of the entire washing liquid product.
In Europe 75% of consumers pre-wash before loading the dishwasher: Fairy automatic dishwashing liquid cleans tough food cleaning without needing a pre-wash, resulting in water and energy saving. By stopping pre-rinsing up to 1.300 million litres water can be saved annually across Europe. We know we have a responsibility to inform consumers about these efficiencies, so that is what we are going to focus on moving forward.
LM: Could you comment on the specific challenges faced by the home care brands compared with other brands within the P&G portfolio when it comes to meeting packaging sustainability targets?
EO: We are proud to be contributing towards achieving our P&G Corporate goals. As part of Ambition 2030, our overarching company vision is to reduce our use of virgin plastic by 50 percent. This announcement puts the Dish and Surface Care teams on a clear path to support our broader company goals.
LM: Are there any potential drawbacks / challenges to overcome in using recycled plastic?
EO: The biggest challenge today is the supply of recycled plastic, so we encourage all consumers to recycle as much as possible. We are also doing our part to enable simpler and easier recycling systems by partnering with other organizations to help develop municipal waste management infrastructures, especially in countries having the greatest contribution of plastic pollution and ensuring the infrastructure supports recyclability and recycled plastics in the recycle stream.
LM: This commitment will impact all European production – could you please tell me about the factors that you needed to consider when making this decision, for example overall efficiencies, transportation (where will you source the material from?), and demand and supply?
EO: In order to achieve our goals and continue to lower our overall footprint, we take into consideration the technical challenges, material availability and quality, and supply chains needed to keep, maintain and improve our efficiencies.
To note, our continued effort to increase the use of recycled content in our household cleaning products in Europe is another step towards reaching this vision.
LM: What Life Cycle Assessment methodology do you employ?
EO: We use Life Cycle Assessment that is ISO 14040, a standardized methodology for environmental sustainability assessments. As an industry leader, we use the leading industry standards and will continue to do so to evolve and improve our footprint.
LM: Are you able to tell me about your partnership with material suppliers and packaging experts in your journey towards creating a more sustainable future? How do you plan for the future?
EO: We collaborate with all stakeholders to help drive impact faster. We're investing in innovation to advance and scale new technologies - like PureCycle for chemical recycling - that minimize waste, make recovering plastics easier and create value from all post-use plastics.
Coalitions and partnerships like HolyGrail, Materials Recovery for the Future, the Alliance to End Plastic Waste bring together dozens of companies working together to develop, accelerate and scale up solutions. That's why we welcome any and all companies to join us in helping to address the challenge in a globally coordinated and transformative way.
We also established long-term partnership with suppliers. For example, we are working for many years with Logoplaste (our dishwashing soap bottles supplier) and Polyrecycling (PCR recycled resin supplier) to deliver light weighted bottles as well as including 100% recycled PET, helping us to reduce our virgin plastic usage.
LM: In the UK, Fairy is converting its bottles to 100% post-consumer recycled content (PCR) in its most popular sizes. Flash and Viakal are converting to 100% recycled plastic in its white and transparent bottles and 50% post-industrial resin (PIR) in all translucent bottles. What are the different concerns/ issues you have faced regarding switching to PCR, recycled plastic or PIR across different bottle types, from transparent to translucent?
EO: As said the biggest challenge today is the supply of recycled plastic available, especially post-consumer recyclate (PCR), so we encourage all consumers to recycle as much as they can.
Our aspiration is to widen this initiative to all our Fairy, Mr. Proper, Viakal and Flash bottles depending on the recycling infrastructure available to ensure a fully closed loop recycling process at end of life for our bottles.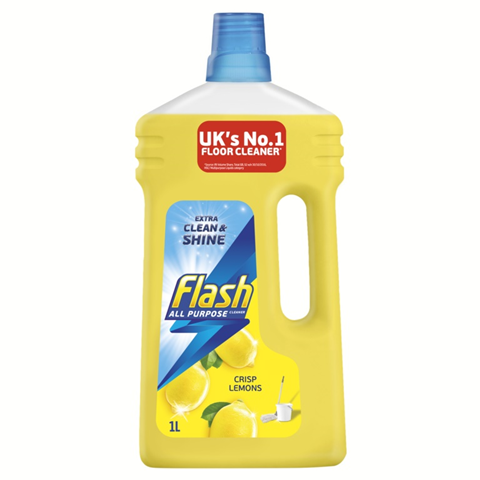 LM: Can you please tell me about the consumer experience and demand in relation to using less virgin plastic in your packaging? We have seen an explosion in the food industry for 'sustainable' packaging, but not conventionally from the household cleaning brands market which traditionally has a less 'sustainable' ethos. Why do you think that is? Is there a correlation between a consumer demand for 'sustainable' products (such as in the food market) and 'sustainable' packaging?
EO: Consumer delight is at the heart of our innovation strategy. We take into account growing consumer concerns, like plastic waste. Addressing the plastic waste issue is an industry-wide responsibility. It's a massive challenge that requires a range of long-term solutions that are comprehensive and well-integrated.
It's great to see a critical mass of companies working towards common objectives that help to create consistency and scale, but we need to drive progress faster. At P&G we're working aggressively against our stated packaging goals and will share our progress on a regular basis. Ultimately, actions speak louder than words and we know we'll be judged by the progress we make.
We're committed to delivering the 50% reduction goal globally by 2030, across our brands, via light weighting, increasing recycled content, driving conversion to more concentrated product forms, and when it makes sense, using alternative materials. We've also stepped up to go beyond our own supply chain to lead several cross-industry efforts to develop, accelerate and bring to scale solutions needed to collect, recycle and reclaim plastic waste.
LM: One trend we have seen growing in home care products is a rise in refill systems with concentrates eliminating unnecessary shipping of water. Are you developing solutions of this type?
EO: While we cannot comment on future innovation, we are working towards our company-wide 2030 Brand Ambition goal to reduce the amount of virgin plastic in our packaging by 50% by 2030. In order to achieve this, we are looking at all options possible.