About Wiliot
Wiliot is a SaaS company whose platform connects the digital and physical worlds using its IoT Pixel tagging technology, computers the size of a postage stamp that power themselves in revolutionary ways. Our mission is to expand the Internet of Things to include every single thing, creating a massive IoT that adds intelligence and automation to reusable packaging, pharmaceuticals, food, and other products. Connecting trillions of things to the internet is transforming manufacturing, distribution, and product use to deliver on our vision: a minimum waste, full trust, perfectly timed world, where people, profits, and planet remain aligned.
Our Products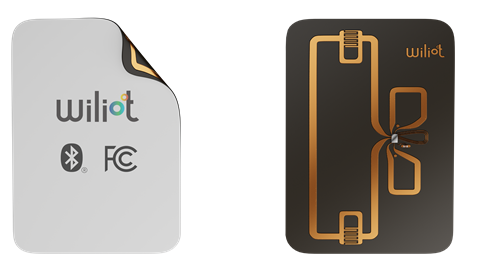 IoT Pixels - Click here to find out more
Wiliot's IoT Pixels empower every product, every object, every 'thing', to sense and to fix inefficiencies and problems it encounters.When combined with machine learning and artificial intelligence in the cloud, The Wiliot Platform delivers sensing functionalities like temperature and location. Wiliot IoT Pixels connect things to the Internet seamlessly, leveraging a ubiquitous ecosystem of Bluetooth-enabled devices like smartphones and access points.