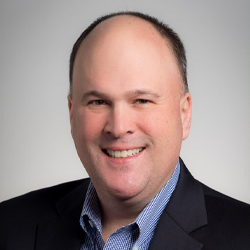 Director of Solutions Marketing, Systech
Steve Tallant is a software product management and marketing expert, with more than 25 years of experience exclusively in the software industry. He has worked in a myriad of vertical industry domains and software solutions including J2EE middleware, information lifecycle management and finance solutions. Steve joined Systech after over ten years in IBM's Software Group. While at IBM, Steve was recognized twice with a President's Volunteer Service Award for his dedicated service to several charitable organizations.

He was selected to President's Club at Princeton Softech (later acquired by IBM) for his contributions to the organization. While at HP, he was selected to speak at HP Software Universe, an invitation-only colleague-to-colleague excellence summit. Steve holds both undergraduate and master's degrees from Villanova University in Pennsylvania. He is also a frequent guest lecturer and panelist for the Information Technology department of the Villanova School of Business.

About the Session
Connected Packaging from Manufacturing to Consumers Hands
Tues 25 Oct, 13:50 PM – 14:05 PM (15 Mins)
★ Key Note Speaker ★
Individual identities can enable the connected product. Connected Products enable a connected supply chain. What is a connected supply chain? Hear about specific examples where Systech has helped Fortune 500 companies create transparency across their supply chains. Allowing them to:
● Be more agile in supply chain planning and behaviors
● Optimize processes
● Mitigate risk
● Meet regulations
● Protect customers