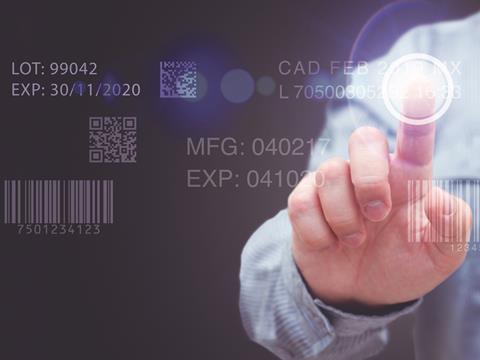 Our readers are invited to a webinar hosted by Packaging Europe and Markem-Imaje on 13th June 2019 at 16:00 (CET) / 15:00 (London and Lisbon).
Today's grocery and food service operators expect suppliers to offer seamless end-to-end traceability. They also expect manufacturers to facilitate their goals of improving profitability through greater automation, particularly when splitting pallets. The latter is increasingly common as a way of reducing inventory space at stores or restaurants and enhancing freshness.
Historically companies have used ITF-14 barcodes which, while easy to print, do not meet modern supply chain requirements as effectively as GS1-128 barcodes.
Using over 100 application identifiers to track things like date codes, batches and global location numbers, GS1-128 barcodes improve case, carton and pallet-level visibility, making it easier to identify products during recalls. With consumers and governments expecting fast action, and when safety scandals can quickly go viral, these barcodes are invaluable in accelerating responses and protecting reputations.
Additionally, the high-quality standards required by GS1-128 barcodes make automated scanning easier, helping partners along the supply chain more efficiently manage inventory for speed and accuracy. They also make it easier to match supply to demand.
Now, more than ever, these factors are driving a greater preference for GS1-128 case identification across both channels. Being slow to adopt this barcode could eventually threaten manufacturers' partnerships.
Markem-Imaje has been helping manufacturers worldwide implement GS1-128 barcode printing solutions for over a decade. Leveraging this experience, the speakers will explain how viewers can transition to GS1-128 barcodes relatively easily and cost-efficiently.
Learning Objectives:
Appreciate why GS1-128 barcodes are on course to become the preferred standard for retail grocery and foodservice packaging
Understand the key requirements regarding code quality and placement
Explore the trade-offs between different packaging materials and printing technologies
Learn best practices and pitfalls to avoid when switching to this more sophisticated barcode
To join the webinar, simply sign up at https://packagingeurope.com/multimedia/markem-imaje/.