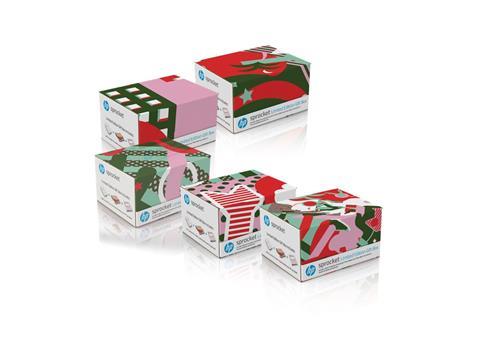 Digital printing is beginning to strongly impact packaging graphics, especially for corrugated packaging. Brands and corrugated converters alike are facing increasing pressure for more resonating packaging with frequent artwork changes, shorter run lengths, and faster turnaround times.
In cooperation with HP, Packaging Europe will be hosting a webinar to understand the flexibility to meet evolving demands from brands with digital printing. We will also explore why digital corrugated packaging brings more value, and how digital can be implemented across the production floor, and across the whole value chain.
Join speakers Simon Goldsack, Worldwide Brand Innovation Manager – Corrugated Solutions, and Guillermo Font, Graphics Solutions Brand & Agencies Lead from HP who will be sharing how to unleash the unfair advantage created by digital solutions.
Focusing on 'how and why' from the perspective of value creation, this seminar will allow senior management, sales, marketing and creatives to understand the benefits of implementing digital print into their business. HP PageWide Industrial presses for corrugated preprint enable the flexibility needed to meet evolving consumer demands.
We would like to invite you to join us on 07th November 2019 at 16:00 CET/ 15:00 GMT for the complimentary webinar.
Register here.