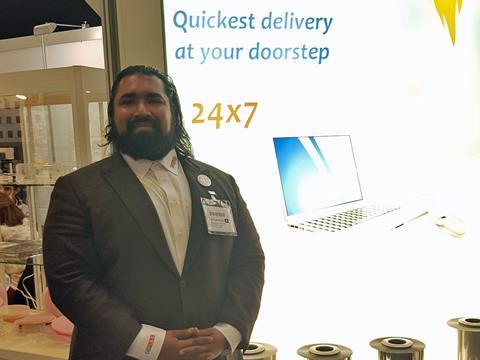 This development is consistent with FlexFilms' growing reputation for innovation in product development, as exemplified by the 'Flexfresh' waterless flower packaging film for e-commerce that has gained global recognition this year.
"Our innovative culture has been a key driver of our growth and emergence as a global company," Mr Chaturvedi observed. "In recent years in my role I have been working to apply that spirit downward, encouraging an innovative spirit throughout every aspect of the business."
With regard to R&D, we can expect to see further extensions of the Flexfresh series, which is already being used to prolong shelf-life of fruits and vegetables. Trials are being undertaken in chicken, as well as cosmetics (where the growing trend for organic and raw ingredients spurs demand for gas barriers) and nutraceuticals. There is also a Pack Expo launch in the pipeline for green films with high PCR content, and ongoing work to create better barriers with less material.