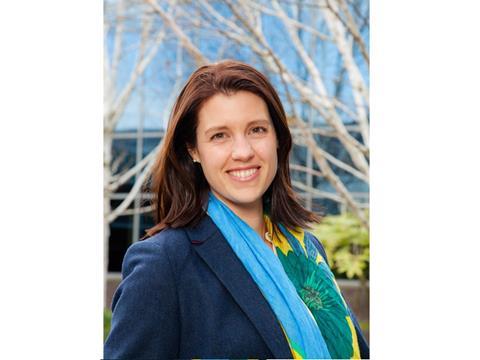 Proposed changes to one of the UK's most widely-used packaging labelling schemes are promising, but they should not act as a substitute to better, more nationally consistent kerbside recycling collections, warns Lorax Compliance.
The changes, which were announced during the launch of a major review by the On-Pack Recycling Label (OPRL), will 'reflect the whole recycling process for the first time, going beyond collections to sortation and reprocessing,' according to OPRL director Stuart Lendrum. They will eventually replace the current label categories, which are 'widely recycled', 'check locally' and 'not yet recycled'. Although still under consultation, it is highly likely that these changes will be implemented by the end of 2019.
"It's great to see OPRL reviewing the existing labelling and providing more detailed options," said Michelle Carvell, COO of Lorax Compliance. "Clearer labelling that takes account of both the sortation processes at local materials recovery facilities (MRFs) and the likelihood of reprocessing such materials is undoubtedly a good thing. Without meaningful change to our existing kerbside recycling services, however, I'm not convinced that clearer labelling will be enough to reduce the contamination rates for domestic collections, which are still very high."
According to research by WRAP for its annual Recycling Tracker report, 76% of households in England put at least one unacceptable item in their recycling collections, while 83% do so in Wales. This behaviour is reflected in the level of material rejected by reprocessing facilities, which reached a record high in 2018. According to the report, 9.6% of material sent to MRFs in England was designated non-recyclable, with a further 5.5% designated recyclable but 'non-target'.
Research conducted by WRAP also revealed that confusion around the meaning of certain symbols was a primary cause of high contamination rates, with 46% of respondents admitting they often assumed that pack labels and guidance confirmed that a local collection would accept the item concerned. This comes despite OPRL data stating that three in four consumers recognise and act on these labels.
"People may recognise the labels on the packaging, but this isn't translating into best practice – as contamination and rejection rates demonstrate," said Michelle. "To see greater improvement, there needs to be a concerted effort to make packaging more reusable or recyclable, whether that's by using widely recycled materials or by offering consumers return schemes aimed at specific products.
"Ultimately, however, kerbside recycling services across the UK need to be more streamlined, with separate collections for paper, plastic, glass and food offered across all local authorities."Recycling is confusing for consumers so any changes to simplify the guidance, along with clear and consistent collections, would have a significant impact."